Some Days We Caught Rainbows
---
by Mark Peterman on Dec. 12, 2020
---
Some Days We Caught Rainbows is a long term personal project about how people deal with change, specifically how I dealt with the transition of becoming a parent for the first time. The accompanying text is an imagined conversation looking back, recalling those younger days where I kept asking "when you're older, what will you remember?"
How people deal with change has always fascinated me. I didn't examine how I deal with change until I became a father. My wife and I became parents in 2009 when our daughter, Maisy was born. Adapting to the change of becoming as a new parent was very difficult for me. I was constantly being pulled in multiple directions and was unsure of my role a father.
As my daughter got older, things had become a little easier. The fear I had known when she was a newborn was now replaced with a sense of hope that helped to erase those initial insecurities. Between ages two & five, she was in daycare, although I would still spend a day working at home with her. I was lucky to have been able to spend time with her while she was young to see the beginning of her self expression and personality develop.
As she now attends school, my role as a parent continues to evolve. Its a challenge to introduce the responsibilities of life to a child yet allow them to keep that sense of youthful wonder. I now feel it's my responsibility to preserve her sense of curiosity. Part of the change parenthood has brought is noticing what I have lost as an adult and the recognition of what I wish I still had as I grow older.
Creating this project for me started off as a way to document moments in life before they faded into memories and a way for Maisy to remember her childhood. The accompanying text is an imagined conversation with Maisy looking back, recalling those younger days. That conversation keeps changing as my role as a parent continues to evolve. In my mind I keep asking her "when you're older, what will you remember?"
---
---
---
---
---
---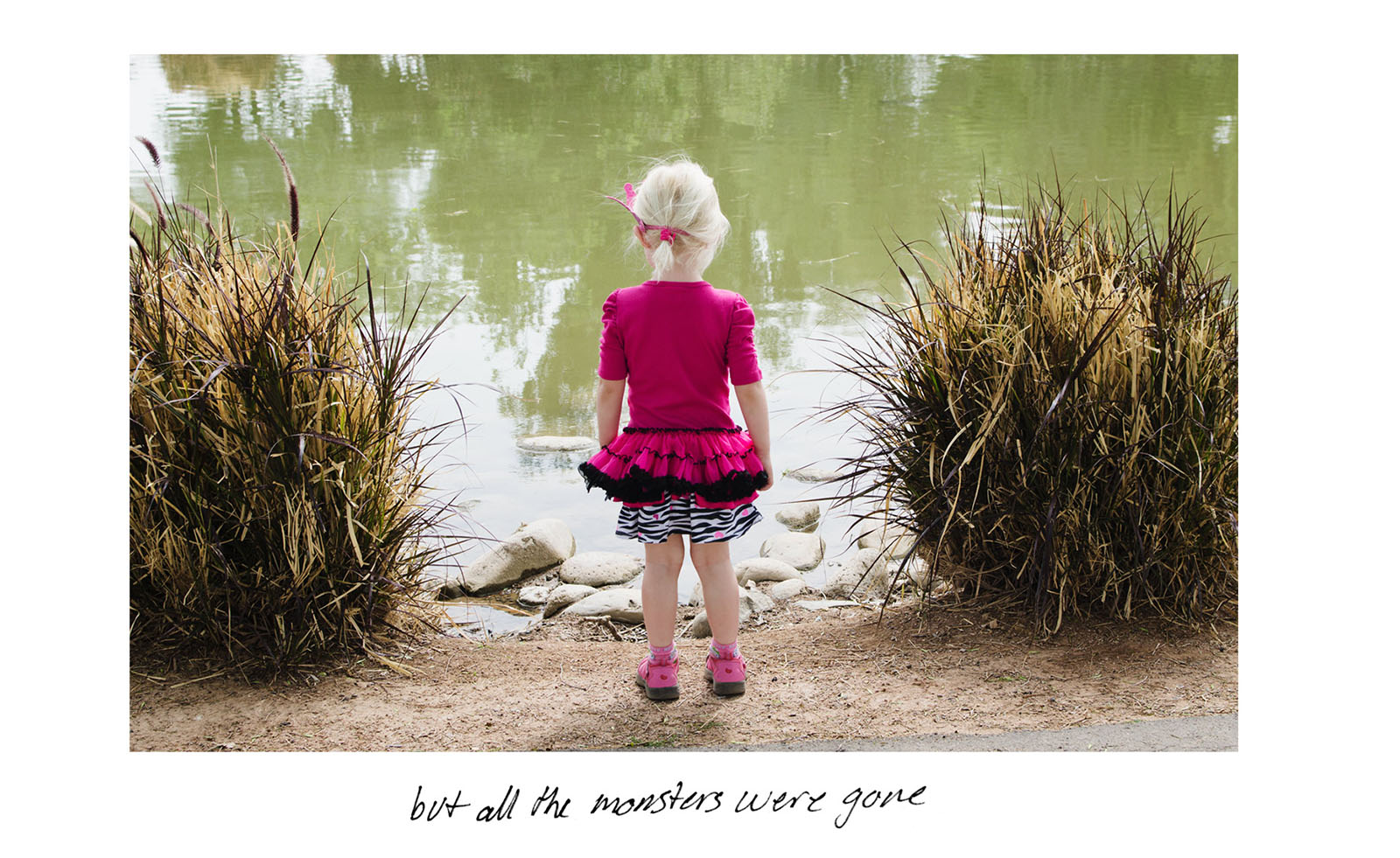 ---
---
---
---
---
The photobook created from the project has been selected for exhibitions at museums and galleries around the country, including: the Griffin Museum of Photography in Winchester, Mass, the Davis Orton Gallery in Hudson, New York, and the Phoenix Art Museum in Phoenix, Arizona.
The 2018 trade version of the book (with a different soft cover) is currently available for purchase.
Purchase the "Some Days We Caught Rainbows" Book
---
★ Follow Mark Peterman on Instagram ★
©2020 Mark Peterman. All rights reserved.
More About Mark Peterman
I'm an artist who explores narrative storytelling through photographs and multimedia using constructed realities that cross over into implied fiction. My work contains a graphic story-telling quality with a cinematic feel. I continue to experiment with new concepts as an approach to solving old problems and see refinement through perseverance as a way forward. My work has been featured in the American Photography Annual, PDN Photo Annual and selected for Center's Review Santa Fe 100. My projects in book and print form have been exhibited at museums and galleries around the country.