Earthbound by Oliver Regueiro
---
by Christopher Armstrong on Nov. 26, 2017
---
While I've never been a bird owner nor have I ever been attracted to owning a bird, this new series, Earthbound by photographer Oliver Regueiro affected me in a profound way. I've been close to animal rights issues for a number of years (mostly with dogs and cats), but cruelty to any animal is a crime and needs more light shed on it.
Whether it be from neglectful owners who are no longer or not willing to take care of their birds or even worse yet, the illegal smuggling of exotic birds — it's a problem that is only getting worse and will only be solved by folks like Oliver who have taken it upon himself to shine that much needed light on what is an underserved issue.
Oliver, doing what he does best, has created a series of portraits of a number of birds that he met this year at both Zazu's House Parrot Sanctuary and Mollywood Avian Sanctuary. No matter their condition, he has succeeded in bringing out each and every one of their own unique personalities and begin the process of telling their story of recovery.
Meet the Birds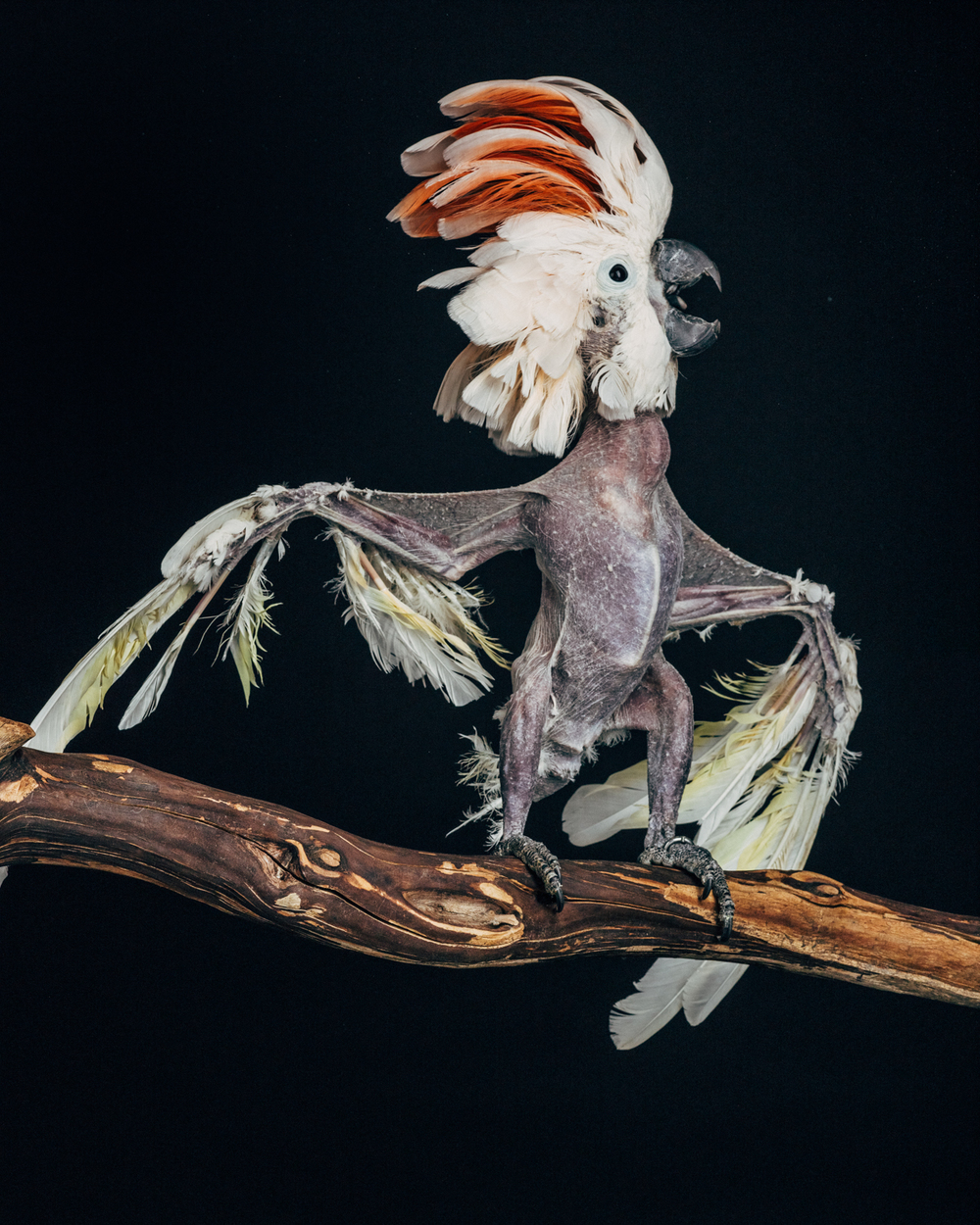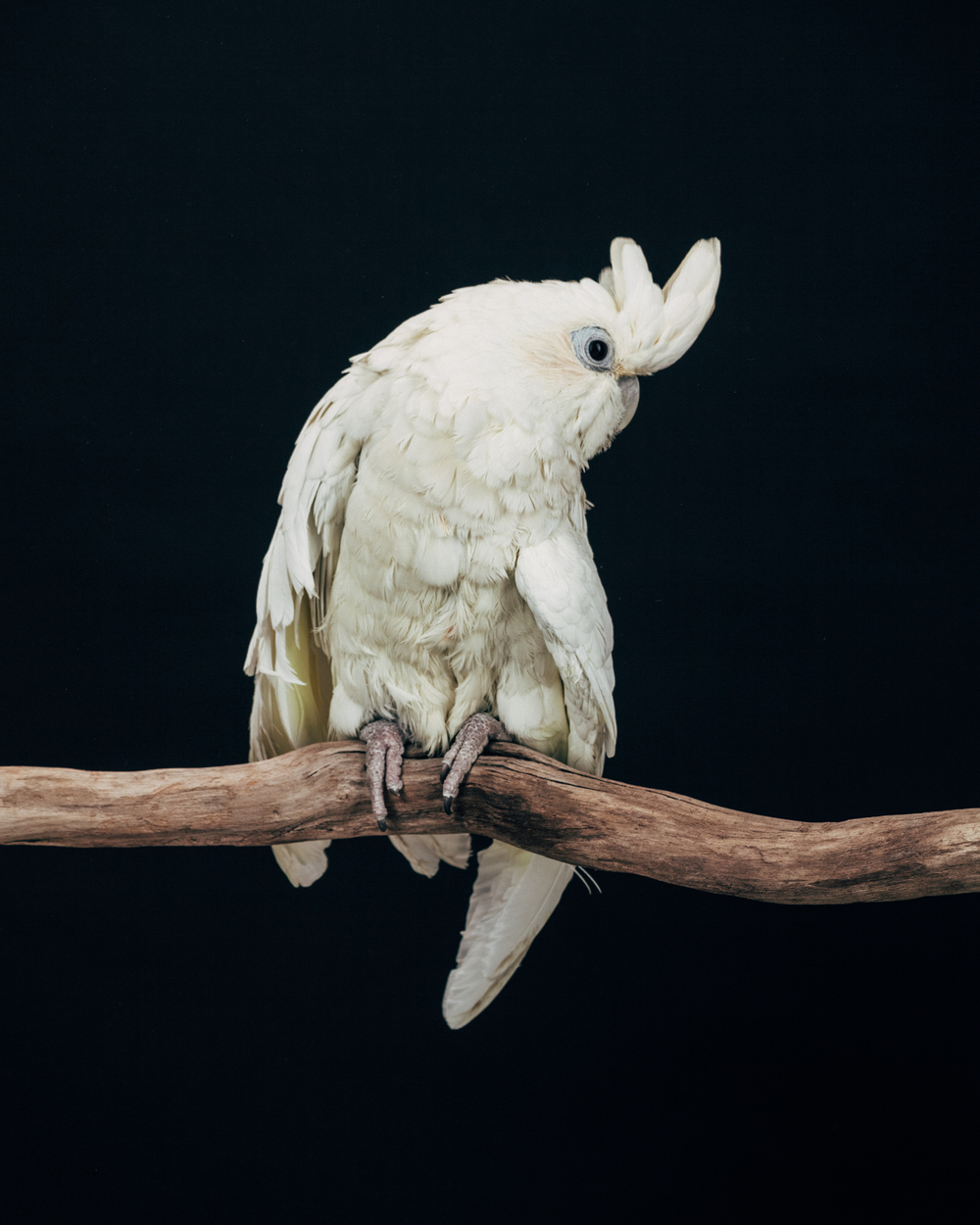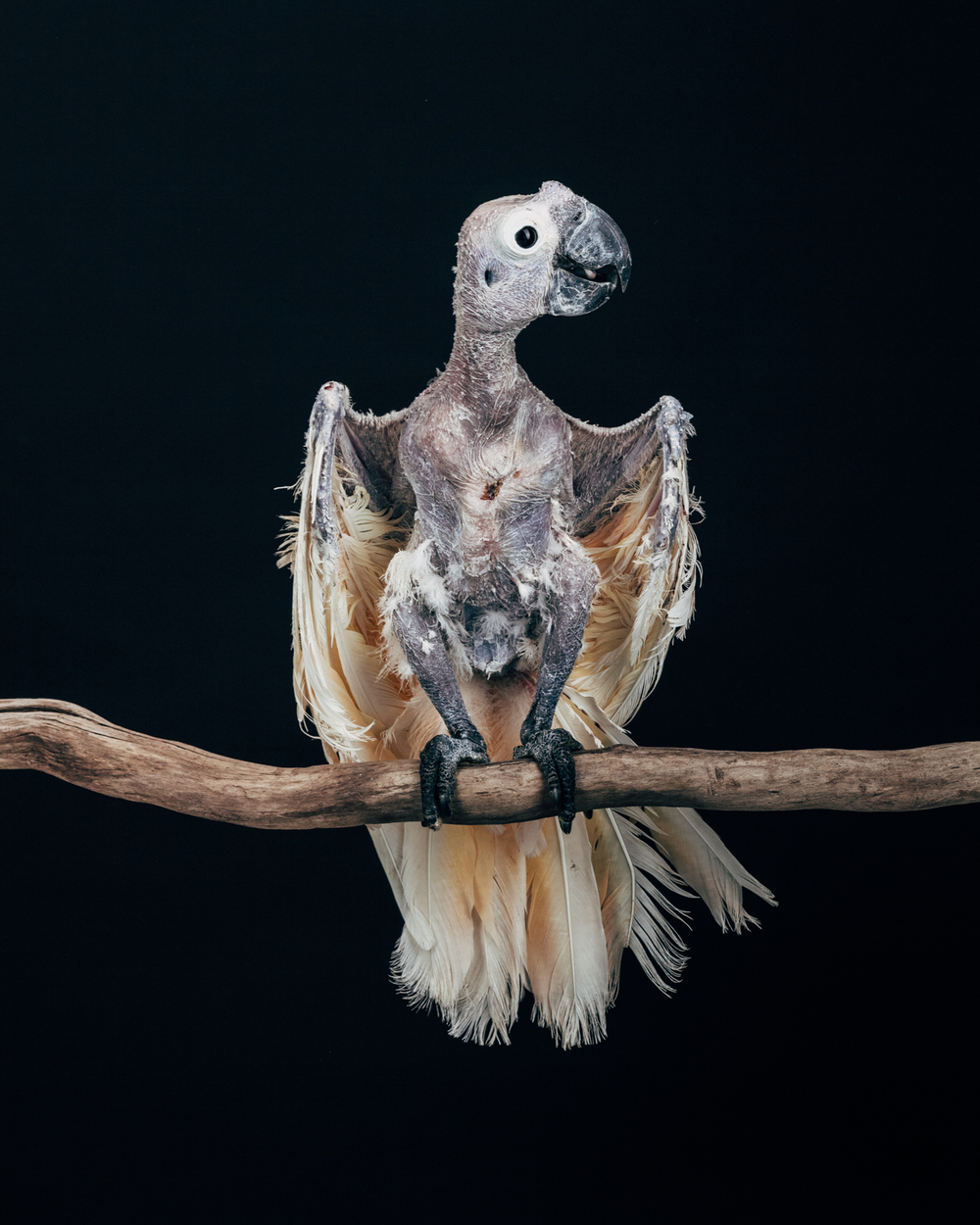 To learn more about these birds (and some others) and to read their stories, visit Oliver's website.
More About Oliver Regueiro
Oliver is an award winning advertising, editorial and fine art photographer. Born in Denver, raised in Venezuela and now based in Seattle, Washington. He specializes in portraiture and travel photography. Oliver loves storytelling. His use of lighting and very specific color treatment creates a unique mood that separates his work from other photographers.
He also has a strong CGI background, having worked as a matte painter and cg artist for both advertising, film and video game productions. (Little known fact, he also worked as a music teacher back in the day) Being involved in every aspect of production, Oliver makes each photograph a personal piece by working on it from pre-production all the way through to creative retouching.
His list of clients include McDonalds, FedEx, Amtrak, Phuong Dang Perfumes, AT&T, Adler Planetarium in Chicago, Saturday Night Live, Modern Luxury, Werther's Original, City of Miami, Carnaval de Barranquilla and multiple magazines around the country.
He always finds time to work on personal projects. From simple nudes to whole series about endangered birds in captivity. Also focusing on environmental and social issues.
He is obsessed with Iceland and really likes sake.
Oh and in case you were wondering, it's pronounced Re-gay-ro.
Earthbound images published with permission of Oliver Regueiro.