The Hermosa Boys
Tweens Becoming Teens, Boys Morphing into Young Men. Keep Skating!
---
by Bob Stevens on Aug. 12, 2019
---
I've always lived by the ocean where surfing and skateboarding are a way of life. Many people are aware of the famous and often photographed skatepark in Venice Beach. There is a much more intimate setting down the coast in Hermosa Beach.
This venue is off the radar, is small and populated by local kids. The ramps and rails are not too large or challenging, and so it attracts beginners and generally no one over about the age of 13, all accompanied by their parents or an older sibling. I noticed that the skaters here had a certain innocence and sincerity that older and more experienced boarders like the ones in Venice, leave behind as their skill levels advance. I setup a canvas backdrop in an adjacent parking lot, using a mix of natural light and strobe for the stills. My conversations with these kids were peppered with the jargon of 'boarding'. Dude, Ollie, Pop Shove-It and Drop-In are a few of the most used. I rendered the images in black and white as an homage to Irving Penn among other icons from my earliest days as a photographer.
The bravado mixed with vulnerability of these superheroes is tangible, even as you can hear their voices are changing in the video. Their responses to my questions about what they like about skating are priceless and timely.
Tweens becoming Teens, boys morphing into young men. Keep skating!
---
The Skaters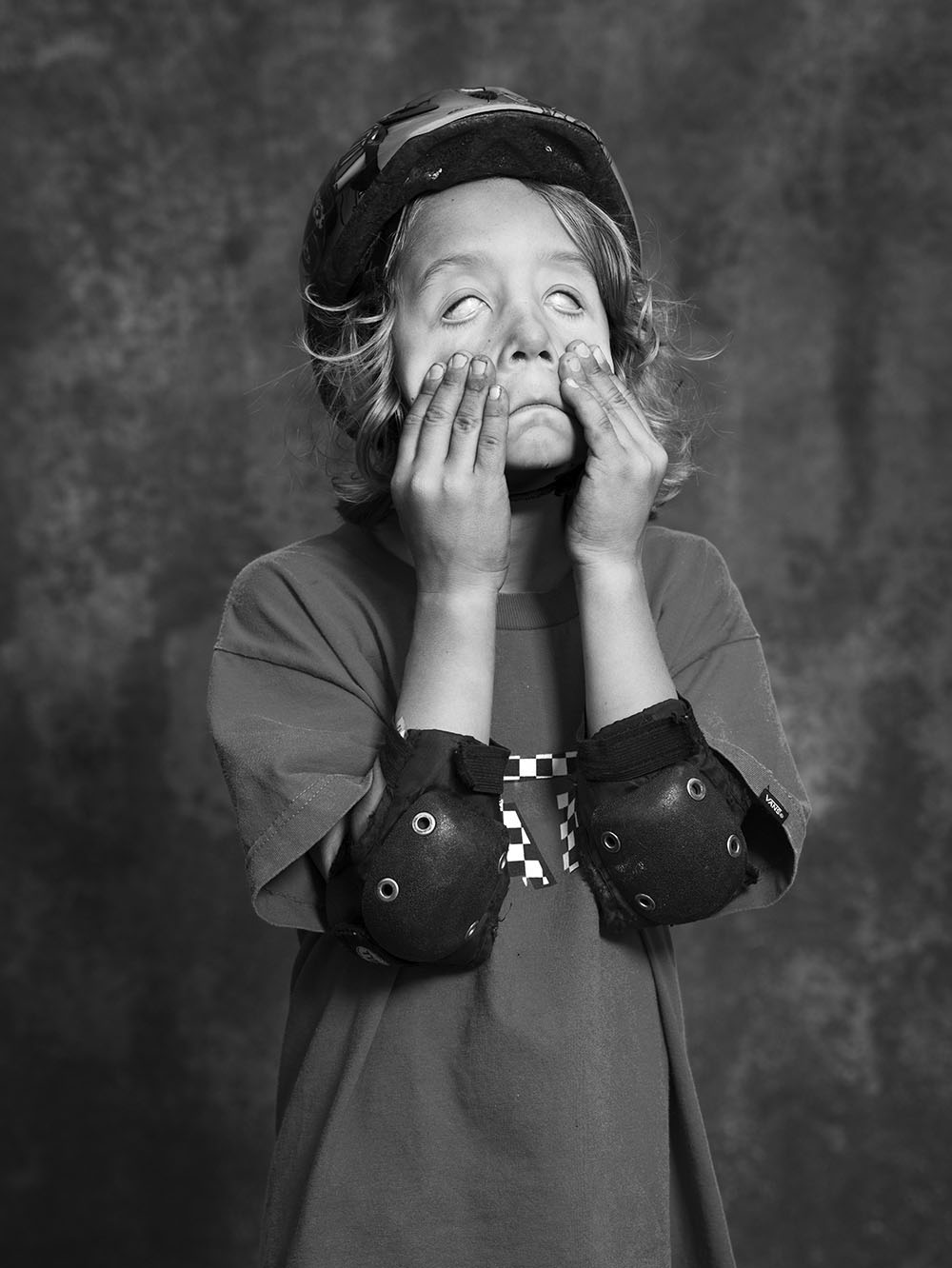 ---
All images above ©2019 Bob Stevens. All rights reserved.
More About Bob Stevens
Bob is a visual storyteller, a photographer and a director. He believes in the ratio of two ears to one mouth, and feels they should be used in that proportion. Bob is a listener, passionate collaborator and team player, gathering the best possible crew and contributors. He tailors his process to the specific assignment presented, and is fastidious in his approach to pre-production. Bob has shot in the USA, France, Germany, Spain, Japan, South America and Mexico, and has been honored with many awards here and abroad. His clients have included Mercedes Benz, Acura, BMW, Intel, Frito Lay, Allstate Insurance, Wells Fargo and the US Navy to name a few. Bob is also skillful when operating within the current paradigm of creating content for digital, social media and 360 campaigns including video. Bob's attitude about what he loves to do, is best summed up in his own words: "Let's create something great together!".