Young Adult
Sharing common themes of self-discovery, beauty, and vitality...
---
by Richard Tuschman on June 28, 2020
---
This series of solitary young women in various bucolic settings began as an unrelated sequence of commercial assignments for fiction book covers, many of them historical. More recently, they have taken on a life of their own, evolving into an ongoing project.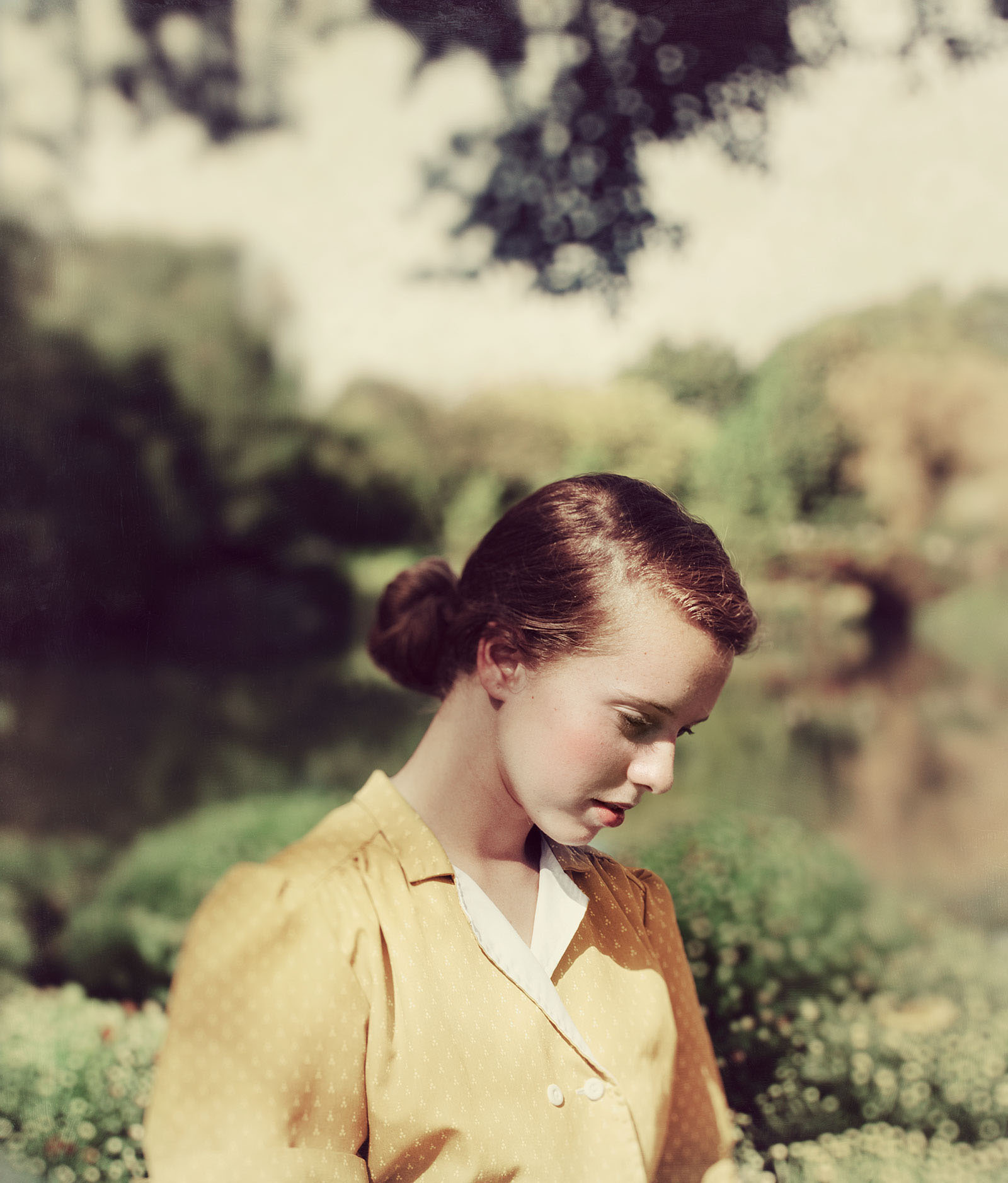 I have always loved vintage photography and old master paintings, so I suppose historical fiction is a natural for me. The painterly landscape treatments in the series reflect my affinity for the melancholy trees of 17th century Dutch painters Rembrandt van Rijn and Jacob van Ruisdael, while the figures themselves draw heavily on the wistful, ethereal young women of the nineteenth century photographer Julia Margaret Cameron.
It is my hope that each young protagonist, through variations in wardrobe, pose and setting, is seen as having her own story. One has her eyes cast down pensively. Another is caught frozen in exuberant mid-twirl. Another, arms spread, delicately balances on a railroad track. Still another is running fast towards the edge of the frame, possibly echoing the fleeting nature of youth itself. Or perhaps they are all aspects of the same story, sharing common themes of self-discovery, beauty, and vitality on the one hand; and on the other, fragility, impermanence, and loss.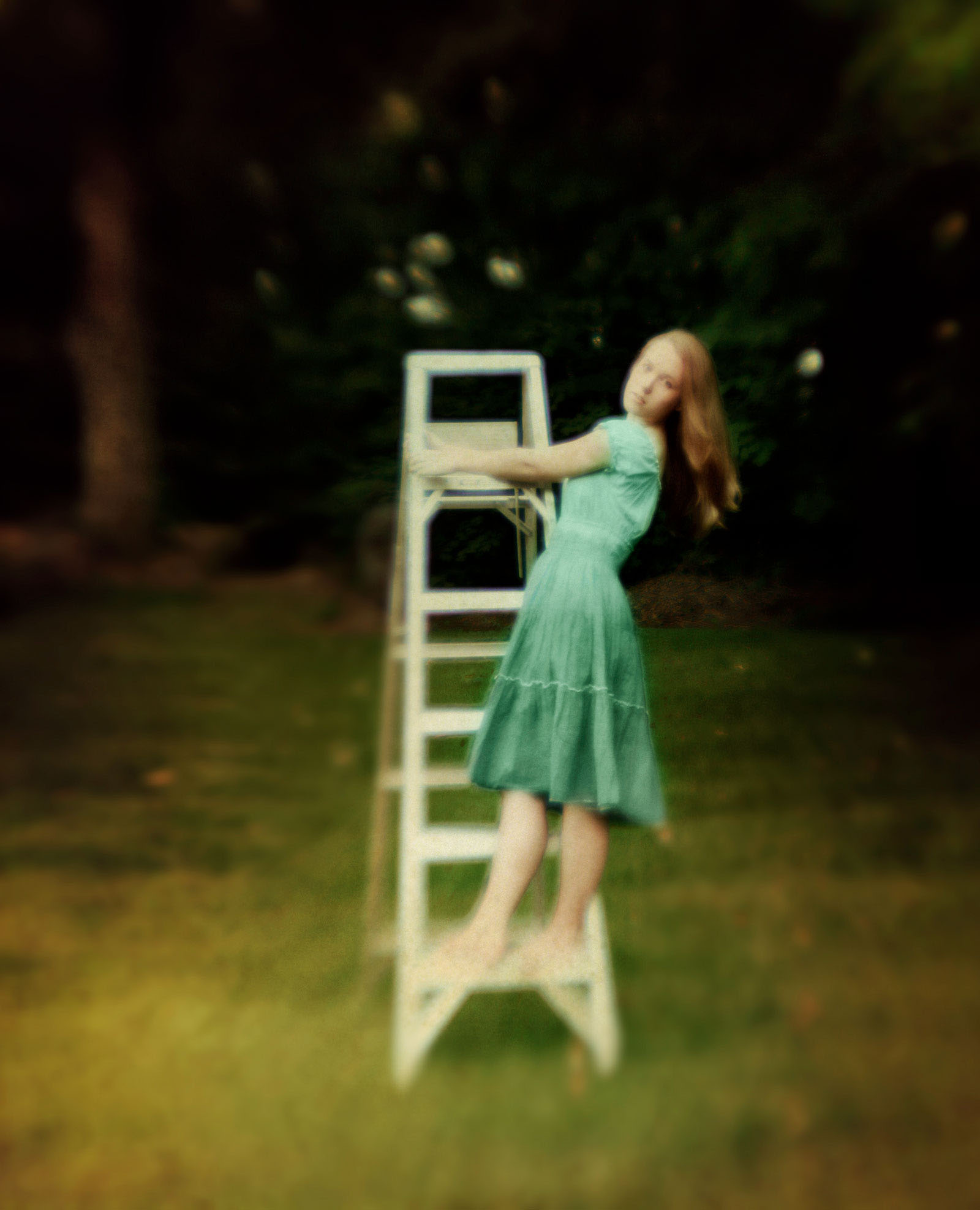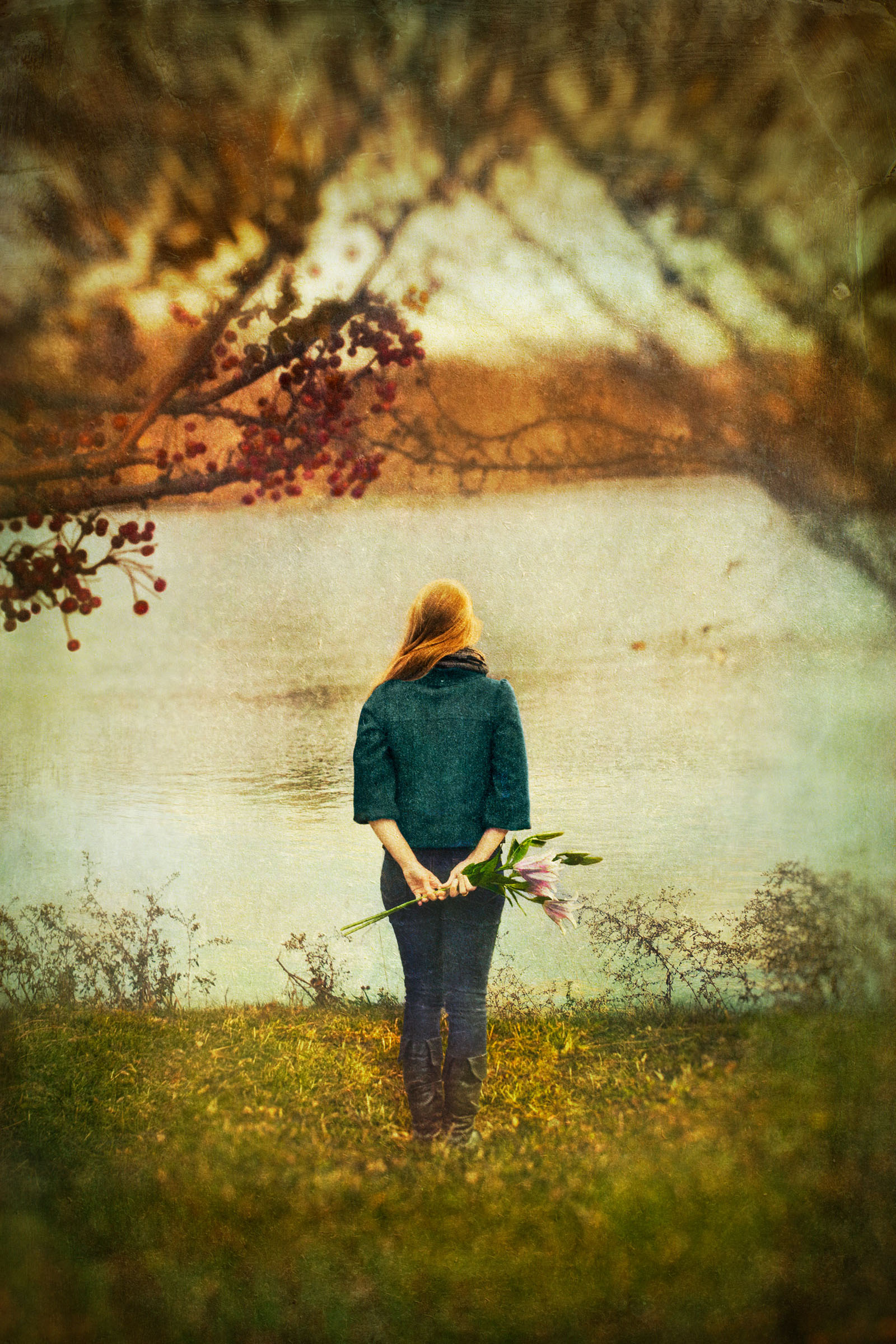 ★ Follow Richard Tuschman on Instagram ★
©2020 Richard Tuschman. All rights reserved.
More About Richard Tuschman
Originally trained as a painter, Richard Tuschman brings a fine art sensibility to his commercial projects, always in the service of creating original, emotionally compelling imagery. In a decades long career as both an illustrator and photographer, he has created memorable images for clients such as The New York Times, Adobe Systems, HBO, Sports Illustrated, The NFL, Penguin Random House, and many others.