The Bodies of Professional Football: DJ Humpries
Offensive Tackle for the Arizona Cardinals
---
by Howard Schatz on March 7, 2019
---
In a new and ongoing project, I am inviting athletes to my studio who play the many and varied positions on NFL teams. With a series of portraits, I want to demonstrate the particular physical characteristics that make each player perfectly suited to excel at their highly specialized tasks.
DJ Humphries, a 24-year-old offensive tackle for the Arizona Cardinals, was a recent visitor. He is 6'5" tall and weighs 307 pounds, and unlike the dancers I often photograph, he made the studio seem small.
Offensive linemen like Humphries need their size. He is a perfect example of what it takes to do his job, which is to create a human wall to protect the quarterback from defensive players determined to sack the quarterback and stop–or at least deflect his passes–or, to open holes in the defensive line for running backs.
With each professional football player I photograph, I have a few "set pieces" that I like to accomplish. First, is a photograph of the athlete simply standing, in a sense "at the ready."
Second, images that demonstrate the specialized movements required for the player's particular position. In Humphries' case, these images took him from a three-point stance (before the center snaps the ball), to an up-and-ready to block defenders or create gaps for runners. To imply motion in still photos with this lineman, I combined images.
Protecting the passer.
---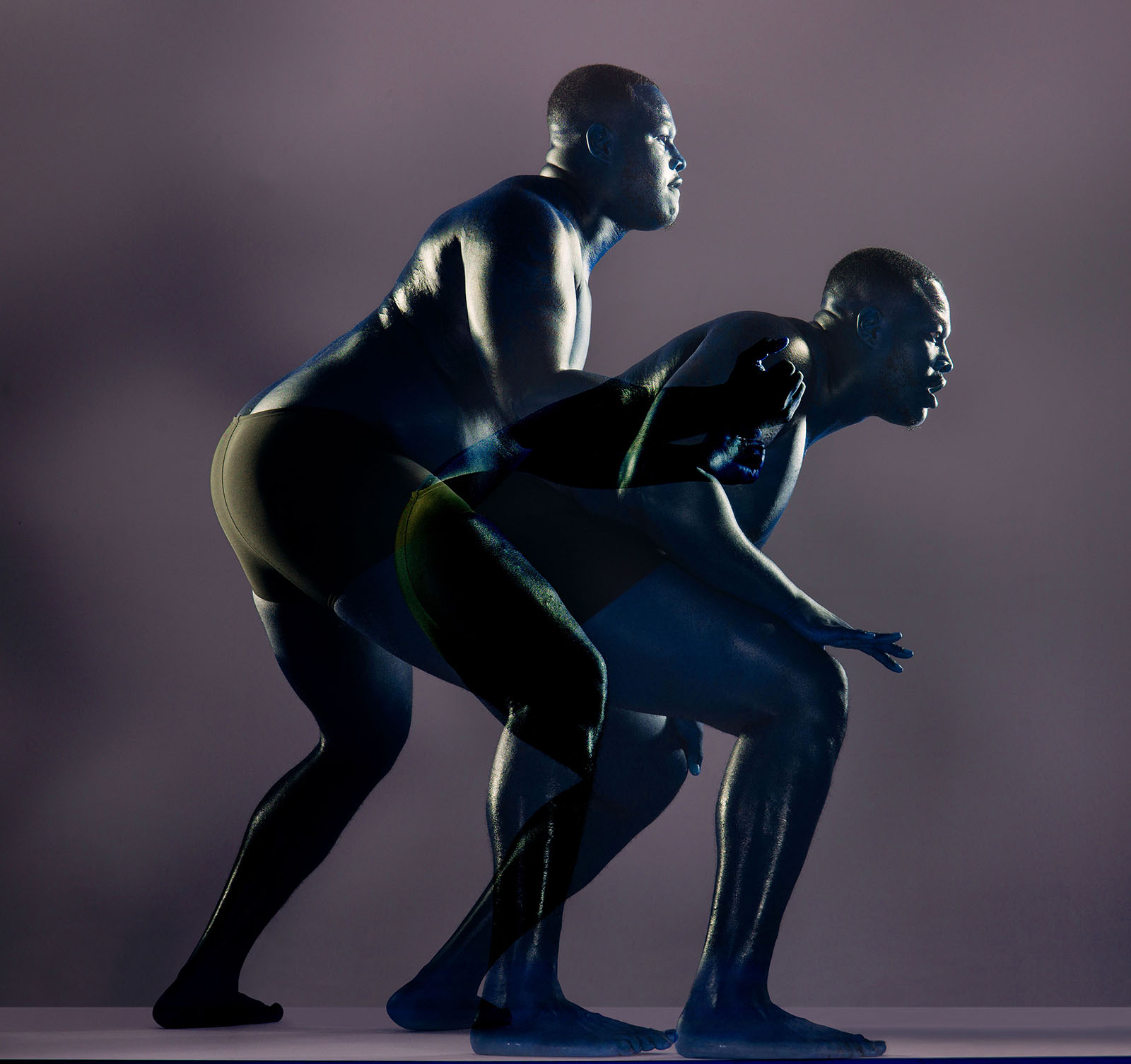 Opening holes for the running back.
---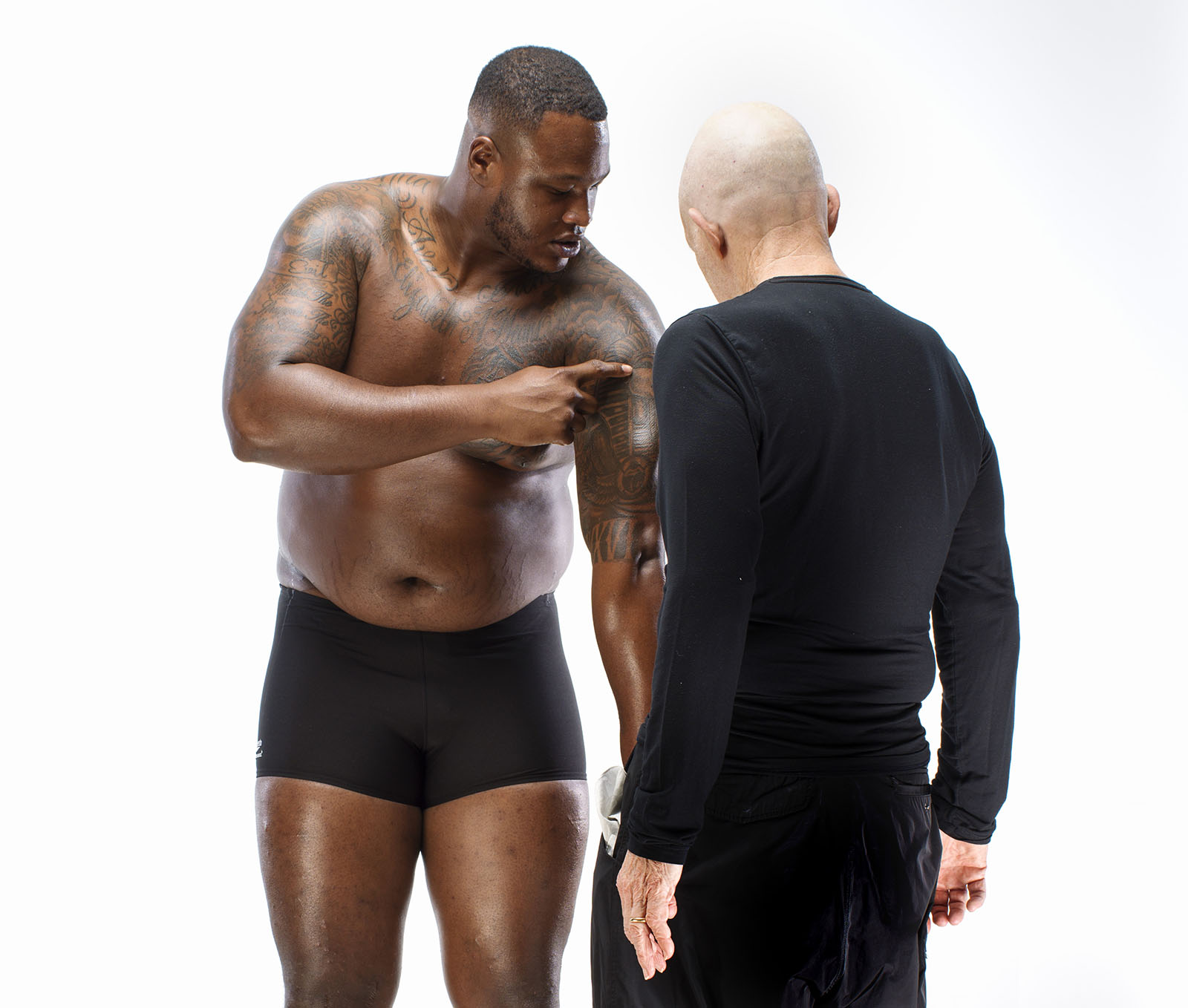 I studied his tattoos,
and then made this illustration of an illustrated man.
After creating a working relationship by discussing what I'm doing and what I'm hoping for, I spend some time creating a more formal portrait.
---
Communicating along the way — Showing him an image on an iPad that we just made.
---
I also made a few portraits strictly for fun, pictures that he might want to share with his family. We might call these "Hey, Mom!" images.
Humphries brought his girlfriend, Briyana Nichols, to the shoot.
Originally posted on the blog of Howard Schatz
Sign up for Howard's weekly missive by sending your email to contact@howardschatz.com
More About Howard Schatz
Howard has received international acclaim for his work and is one of the most sought-after photographers working today.  Over the last 25 years 22 major books have been published of his work; he has won virtually every award in photography and has had over 100 museum and gallery exhibitions world-wide. He has made extraordinary images for such advertising clients as Ralph Lauren RLX, Escada, Sergio Tacchini, Nike, Reebok, Wolford, Etienne Aigner, Sony, Adidas, Finlandia Vodka, MGM Grand Hotel, Virgin Records, and Mercedes-Benz.