The Bodies of Professional Football: Chris Conley
Wide Receiver for the Kansas City Chiefs
---
by Howard Schatz on April 10, 2019
---
A recent visitor to the studio was Chris Conley, an NFL wide receiver for the Kansas City Chiefs.
Wide receivers require great speed, balance, agility, "good hands," and enough bulk to take the thunderous hits of defensive backs. They run evasive "routes" to give quarterbacks open targets, and those routes, both pre-designed and improvised, with their quick cuts and speed changes, make wide receivers among the most exciting players in football (don't tell quarterbacks I said so).
Conley, 25 years old, played college football at the University of Georgia and was drafted by the Chiefs in the third round in 2015. He grew up in a military family, and spent some of his early years at a U.S. airbase in Turkey. He was very poised, impressively self-confident and readily communicative. Conley is six foot three and weighs just over 200 pounds, with the perfect physique for the demands of his position and functions on a football field.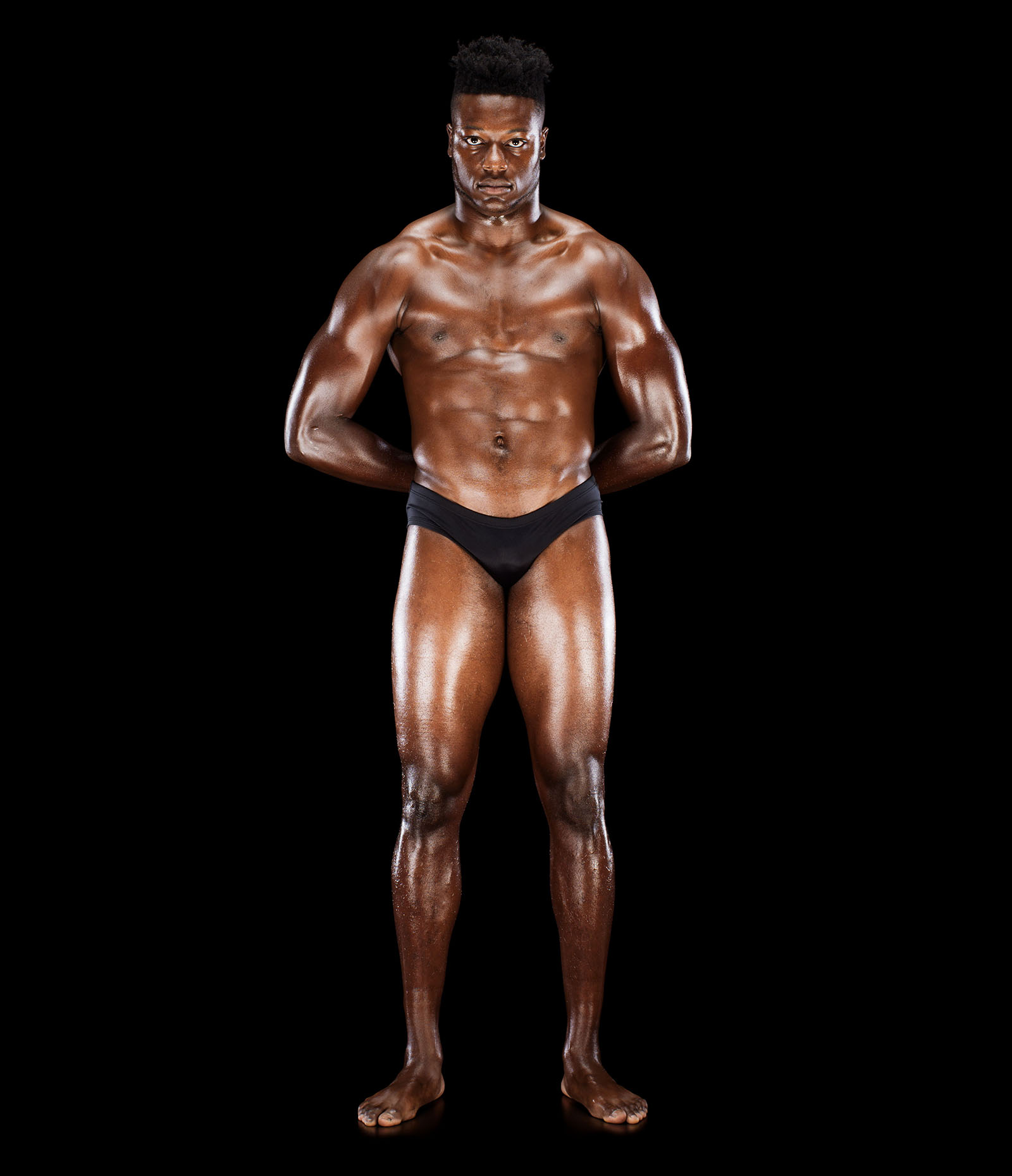 As I do with all the players I photograph, I worked to create to four different images: a "standing" image which demonstrates his physique, a photographic study of his musculature, a photograph showing movement, in this case, leaping to catch a pass (see below), and finally portraiture.
---
As I continue my project to reveal how particular body types fit into the specific requirements of specific football positions, I'm also studying the varying skills necessary to play those positions.
Originally posted on the blog of Howard Schatz
Sign up for Howard's weekly missive by sending your email to contact@howardschatz.com
More About Howard Schatz
Howard has received international acclaim for his work and is one of the most sought-after photographers working today.  Over the last 25 years 22 major books have been published of his work; he has won virtually every award in photography and has had over 100 museum and gallery exhibitions world-wide. He has made extraordinary images for such advertising clients as Ralph Lauren RLX, Escada, Sergio Tacchini, Nike, Reebok, Wolford, Etienne Aigner, Sony, Adidas, Finlandia Vodka, MGM Grand Hotel, Virgin Records, and Mercedes-Benz.