Storytelling Through Tattoos
A product of inspiration, exploration and collaboration...
---
by Cade Martin on March 23, 2019
---
When I went into this project, I knew what I wanted to capture, but as with most of my personal projects the final images were very much a product of inspiration, exploration and collaboration. On a break during another project, a client and I got to talking about tattoos. She mentioned a tattoo festival being held the following week in the Washington DC area. I don't have any tats, but they've always intrigued me. And the promise of all those people with their stories essentially written on their bodies, those were the type of characters I'm compelled to chase. At the festival, I rented a space and set up a photo booth. I photographed everyone against a grey backdrop.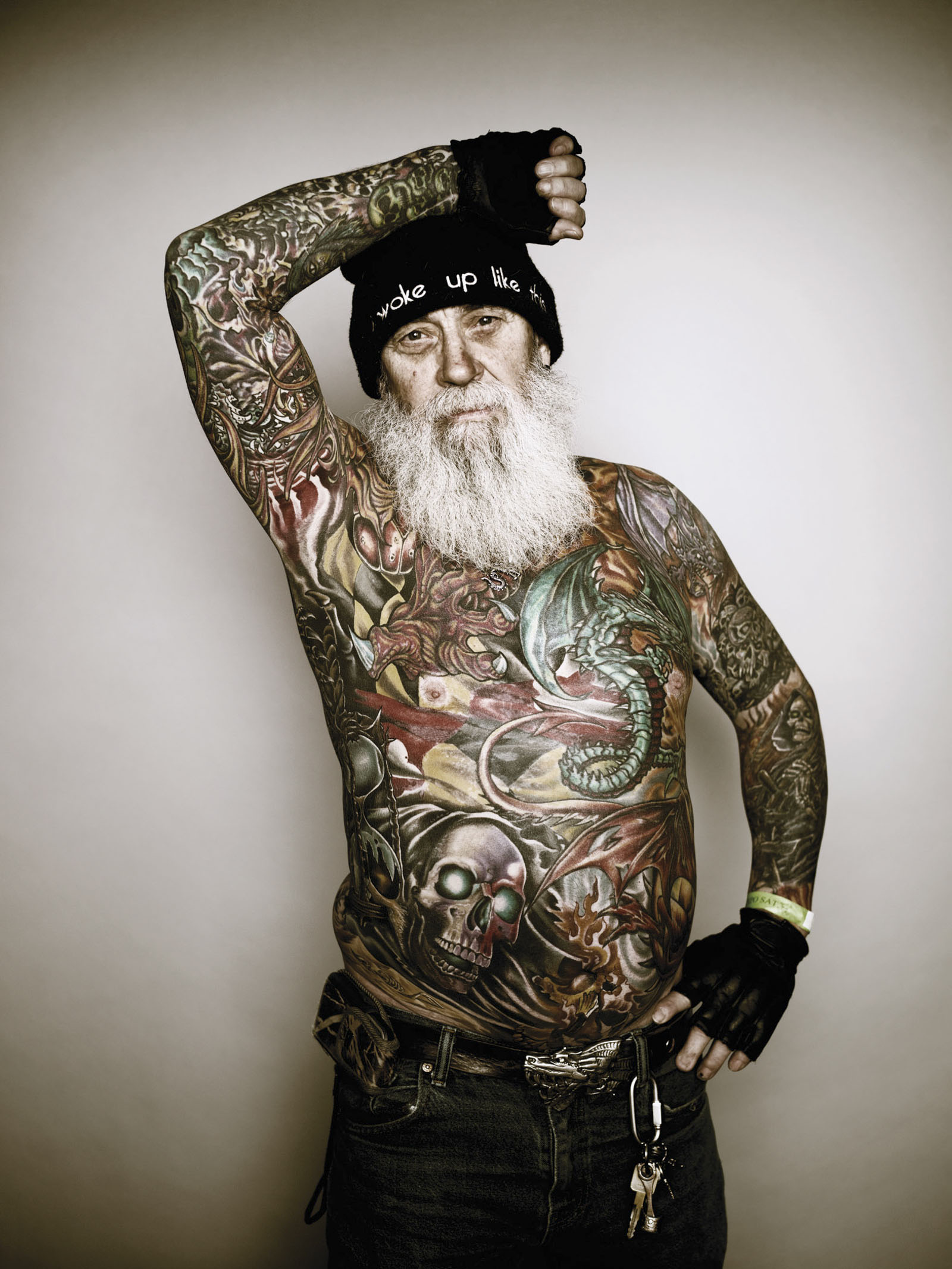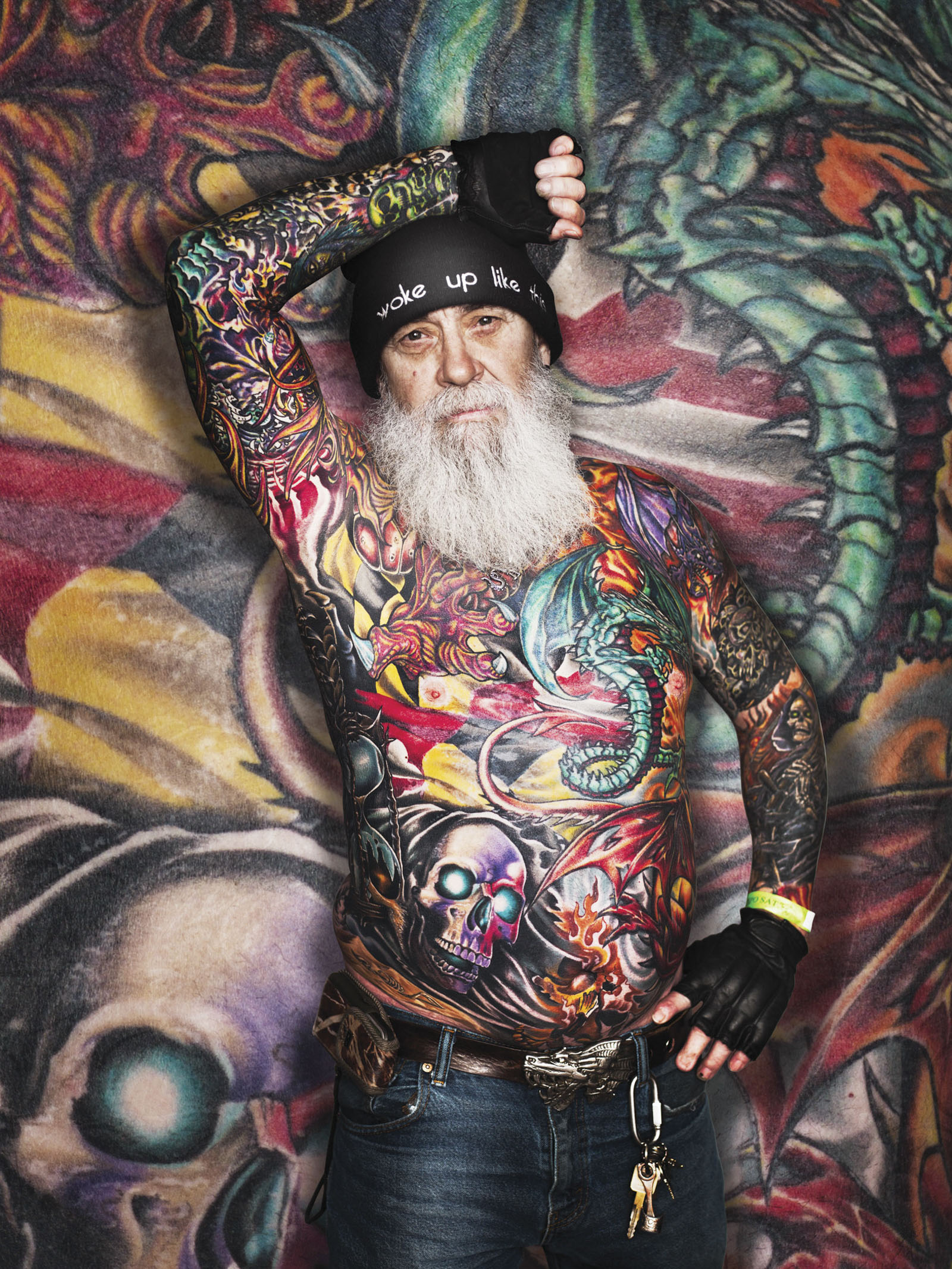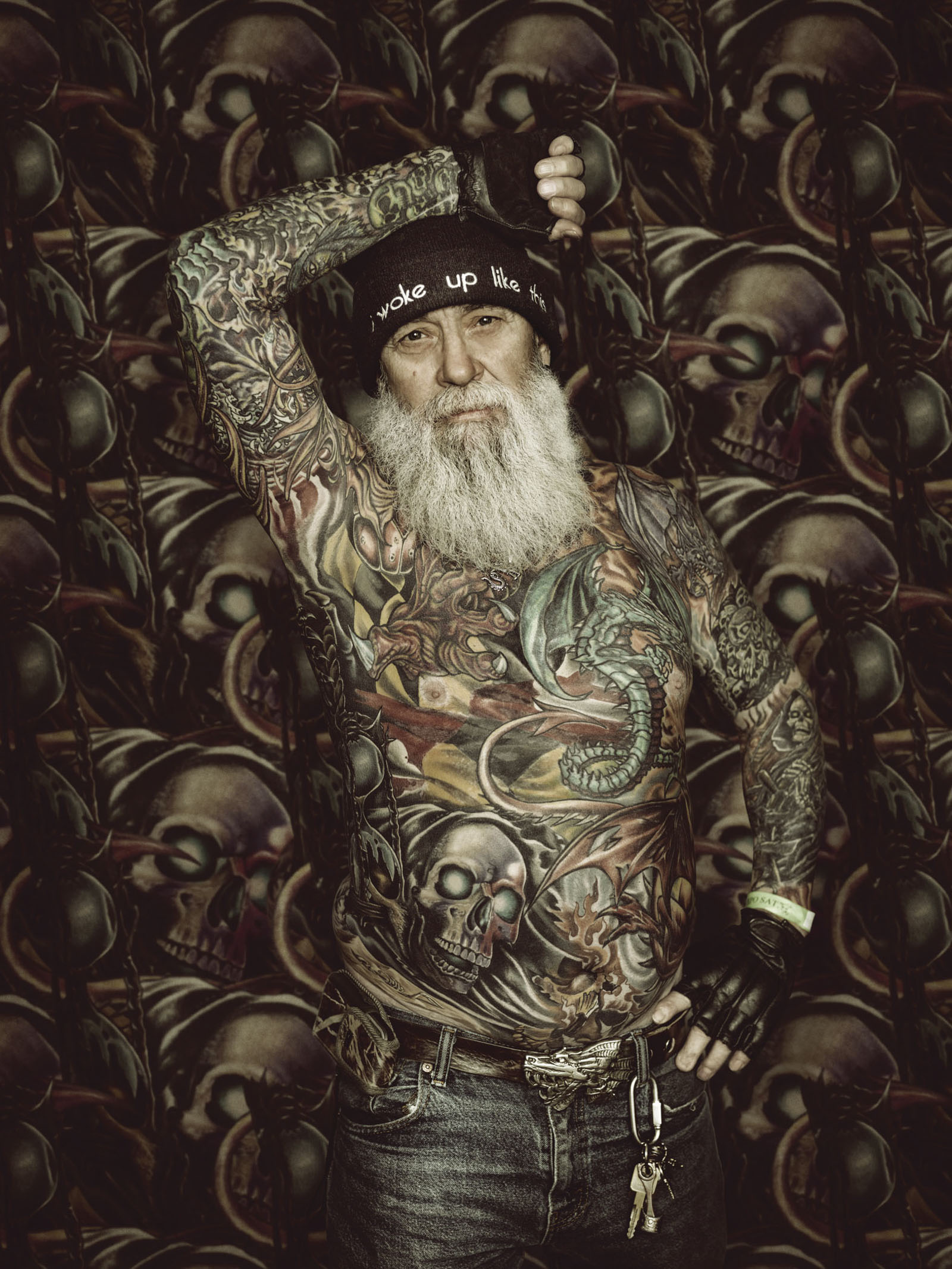 ---
I went into post production without a concrete vision of how to make them sing. The final images are a true testament to how much the relationship between photographer and retoucher matters. There was so much professional trust and respect involved as we threw out ideas and played around. Ultimately we sampled the tattoos on each person's torso; from there we created a unique personal tapestry background for every subject. Everybody I photographed had amazingly detailed, as well as personal, tattoo work, it was such a clear commitment of time — and money — on their part. In addition to capturing this in the portraits, the background helped showcase and amplify that investment in expression. This technique was nothing I'd tried before — and nothing I've attempted since — but it was truly right for these portraits. It felt as though these backgrounds allowed their stories to travel beyond their bodies.
- We had a great time, you can see the behind the scenes action here -
All images above ©2019 Cade Martin. All rights reserved.
More About Cade Martin
Cade's thirst for capturing adventures took its hold while shooting stills on movie sets and then as a photographer for National Geographic covering the railways in India. And it is that sense of adventure that Cade brings to his productions, elevating the ordinary to the extraordinary with a cinematic touch. It's not just a picture. He's committed to the experience, building beautiful environments and, sometimes for his portraits, simply building trust. A talented storyteller, Cade splits his time between the East and West Coasts creating images for editorial, advertising, fashion, and lifestyle clients.