---
by Kelly Davidson on Nov. 2, 2020
---
In 2005, I launched my freelance photo career with a project called Rock Parents, which explores the way two life goals that seem at odds with one another — rock stardom and parenthood — can be successfully balanced.
The goal was to photograph musicians with ties to the Boston music scene. I started with a few friends and some musicians I had already photographed for the Boston Phoenix, a weekly alternative paper I'd shot for since 1997. I wanted to capture them offstage as moms and dads who balanced checkbooks, worried about nap times and researched nanny-shares.
---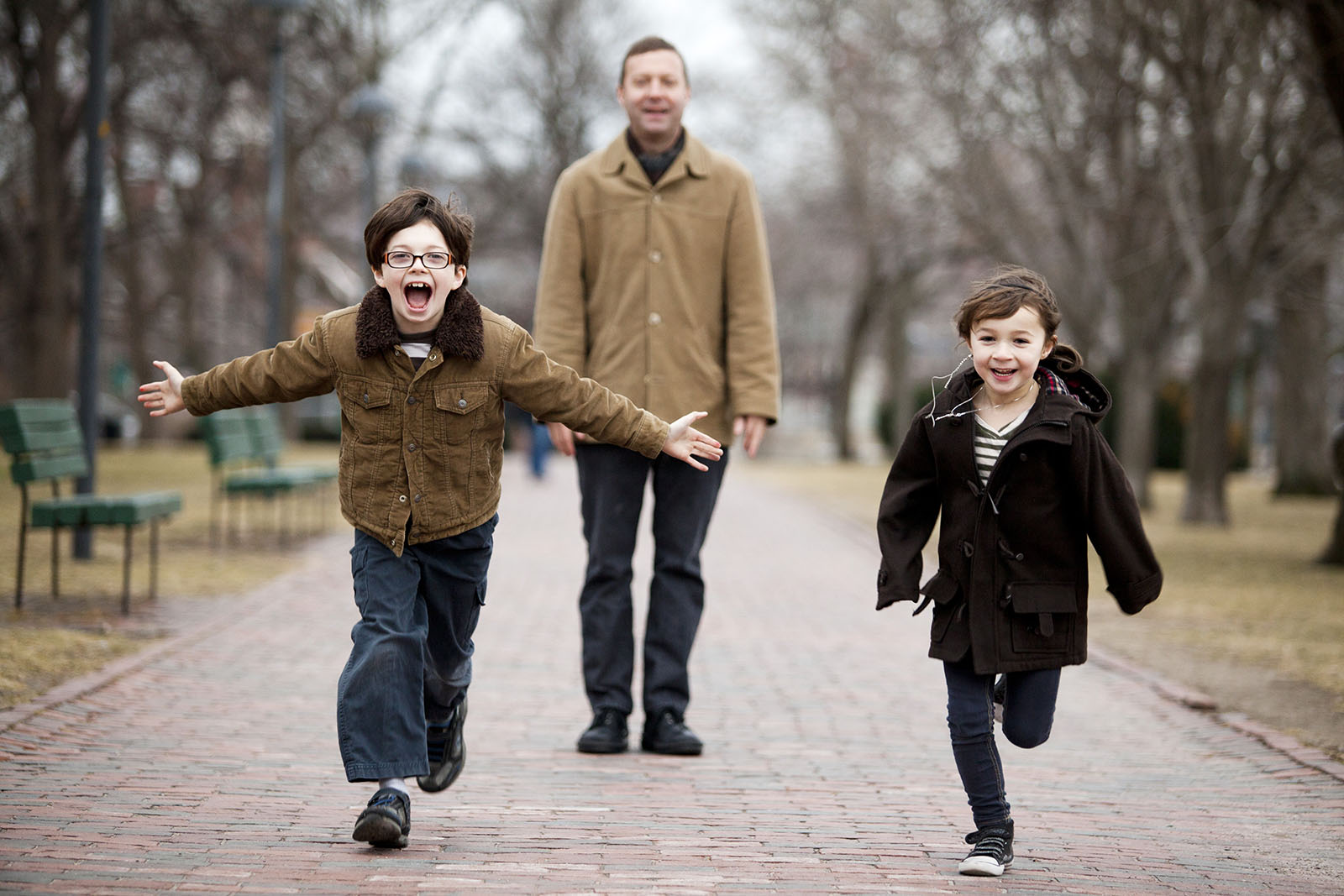 My first shoot was with Tanya Donelly (Throwing Muses/Belly), Dean Fisher (Juliana Hatfield 3) and their daughter, Gracie. I wasn't sure what the direction would be for the series and was just transitioning from film to digital so I shot the first few subjects on both medium format film and with my first digital camera (which was terrible). I decided to ditch the film and upgrade my digital gear.
Since the beginning of the project, I've traveled to remote campsites in Massachusetts, NYC and even LA to meet up with my subjects—all Boston-based rockers at one point in their career.
Some of the kids I photographed are adults now. Some of the musicians are no longer with us. And I'm as drawn to the project today as I was 15 years ago.
I'm still creating for this series, outdoors and socially distanced for now.
★ Follow Kelly Davidson on Instagram ★
More About Kelly Davidson
A photography friend once told me that personality is 90% of the job. I scoffed at the thought of it. Are you serious? How could a photojournalism degree and over a decade of professional experience only amount to 10% of my job? Then it sank in a little. I am, we agreed, a social animal. And that does translate into a reliable ability to make people comfortable around the camera. Which is a huge part of getting the right shot.