Preserving History: The Rescued Film Project
---
by Christopher Armstrong on Jan. 25, 2015
---
A photograph is a moment in time, it's a split second in history that will never be repeated. Even in a world full of surveillance cameras, camera phones, drones, and of course photographers, the majority of what happens on a daily basis is lost forever. While most of our daily experiences are fine left to memory — there are of course moments in time that should be preserved forever.
Photographer, Levi Bettwieser created The Rescued Film Project as a way to do just this. He collects film rolls from the 1930's to the 1990's with the hope of finding and preserving those lost moments.
Every image in The Rescued Film Project at some point, was special for someone. Each frame captured, reflects a moment that was intended to be remembered. The picture was taken, the roll was finished, wound up, and for reasons we can only speculate, was never developed. These moments never made it into photo albums, or framed neatly on walls. We believe that these images deserve to be seen, so that the photographer's personal experiences can be shared. Forever marking their existence in history.
In what has been his biggest find yet, Bettwieser discovered 31 undeveloped film rolls (shot by a single soldier) from WWII. The labels on the film included names like Boston Harbor, La Havre Harbor, and Lucky Strike Camp, so the chance of some never before seen historical images was promising. His next step was to develop the 70-year old film and hope for the best. There was a strong possibility there would be nothing left on the aging film, but thankfully that wasn't the case. Have a look at this film by Tucker Debevec showing Bettwieser's process.
Levi Bettwieser at Work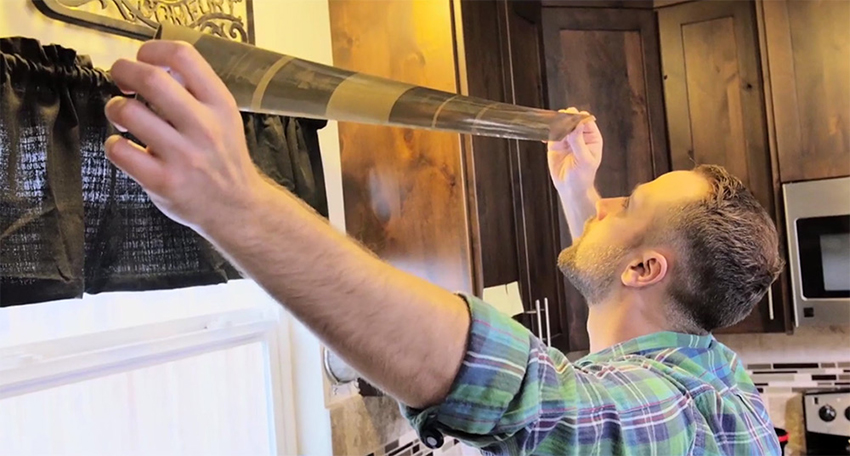 A Few of the Recovered Images
Support The Rescued Film Project