Exonerated: A Story of Redemption
---
by Andy Goodwin on July 11, 2018
---
A couple of years ago I put out a post on Facebook offering up my services looking for a great pro bono project. A friend of mine (Jef Heidekat at Bring Design) said that Northwestern's Center On Wrongful Convictions might be interested. I contacted them and they pretty much gave me complete creative freedom to do what I wanted with a list of recent Exonerees they had helped. I contacted 6 of them and arranged to go to their homes to take portraits for the Center. I wanted some sort of continuity for one set up of shots so I constructed a corner wall with hash marks that I took to everyone's homes. It also occurred to me that hearing their stories would be a very important asset for the Center so we shot video as well (see below).
I really connected with three of these good people (Christine Bunch, Jacques Rivera & Juan Rivera) who all continue to stay active in helping other Exonerees make the transition to freedom. Kristine and Juan have formed Justis 4 Justus for this cause.
My video footage was amateurish at best but Craig Duncan at Cutters offered to have his company edit it with the help of Patrick Duffy who did an extraordinary job. I entered our film Exonerated in The Midwest Independent Film Festival and it took First Place from over 300 films. Juan & Jacques were there and came up with me and Patrick to accept the award. Truly one of the high points of my career.
Meet the Exonerees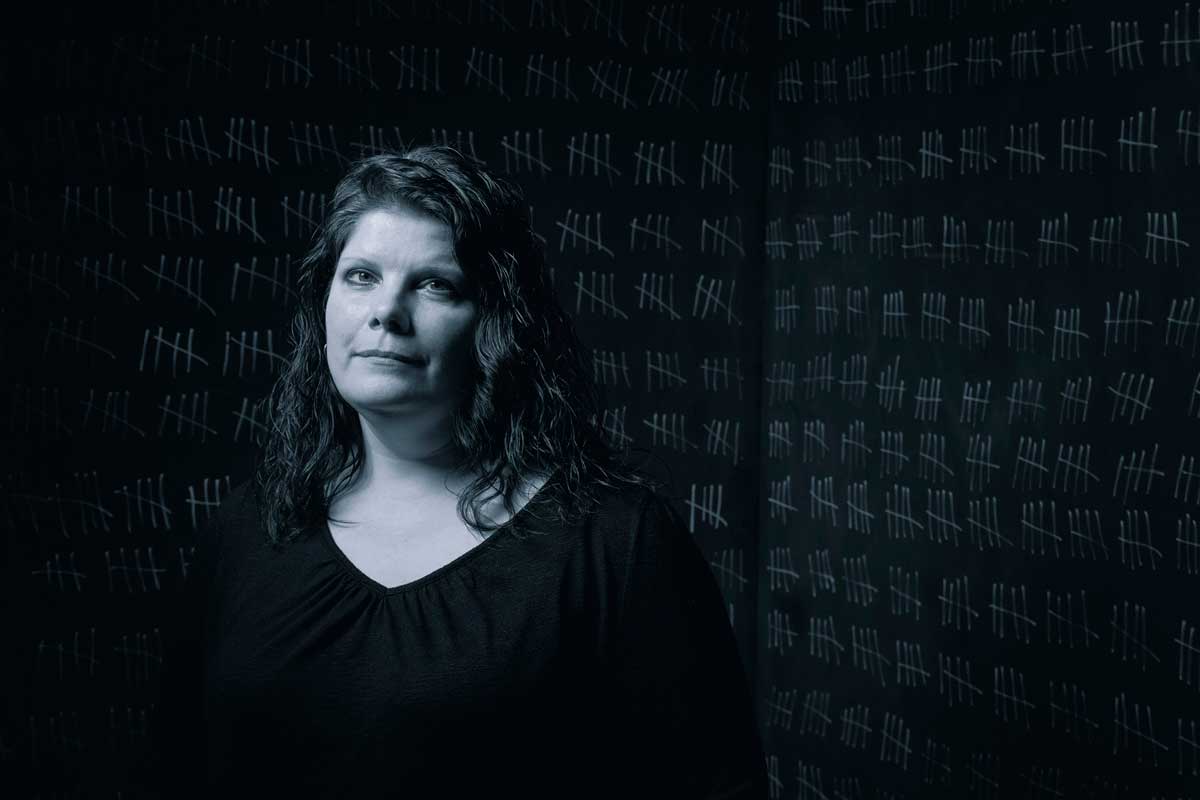 I've gone on to shoot more pro bono projects with Make-A-Wish and The Chicago Coalition for the Homeless and can't recommend this service enough to photographers as a way to give back and to feel creatively invigorated.
More About Andy Goodwin
Pictures that connect deeply with the viewer naturally, without pretense. Work that makes an authentic statement by quietly evoking the powerful truth of a moment.
Andy Goodwin has enough savvy and experience to know better. He knows what works, what is never going to work and what is always worth trying. Andy is passionately anchored to the idea that making great pictures is a privilege and a pleasure. His approach is efficient, while never crowding out the prospect of serendipity and he makes a point of making people, sets and situations comfortable and even fun... yes, fun.
Andy's built a stellar photography reputation from the ground up. He knows what matters to clients and what matters to the camera. Andy Goodwin is a hands-on, heads up and ego-free professional who loves what he does. So do his clients.