Eat!
Creative chefs & sustainable practices in London
---
by Andy Smith on June 9, 2019
---
In the past I've worked with various clients, photographing and filming the farming, harvesting and processing of various agricultural commodities all over the world - from cocoa in Ghana, spices and sugarcane in India and coffee in Laos and Brazil to Hazelnuts in Turkey and smallholder vegetable farming and even flower growing in Kenya. So I've seen a lot of where food comes from and I wanted to tell the other end of the story because the demand for food ultimately dictates how supply chains are managed and the more responsible and creative chefs are with how they prepare and cook food, the more sustainable the whole supply chain can be. So I set out to find creative chefs in London and photograph them and their teams and few are more creative than Fergus Henderson at St. John. 20-something years ago Fergus Henderson started, on a commercial scale anyway, what we now know as nose-to-tail cooking.
My first ever client 12 years ago was a group of restaurants, so it's been really interesting shooting restaurants again. I've done commercial shoots using restaurants as locations since then but haven't really documented the staff at work in restaurants and kitchens since that first client. I don't think I realised at the time what a great subject matter it can be. There's so much to shoot from people to still life and interiors. There's movement, you're up close with people a lot of the time, there's very varied lighting conditions and you have to be very aware of your surroundings. So it's an interesting environment to be shooting in from my point of view which means I really enjoyed it. Obviously I love food as well, which helps.
---
---
---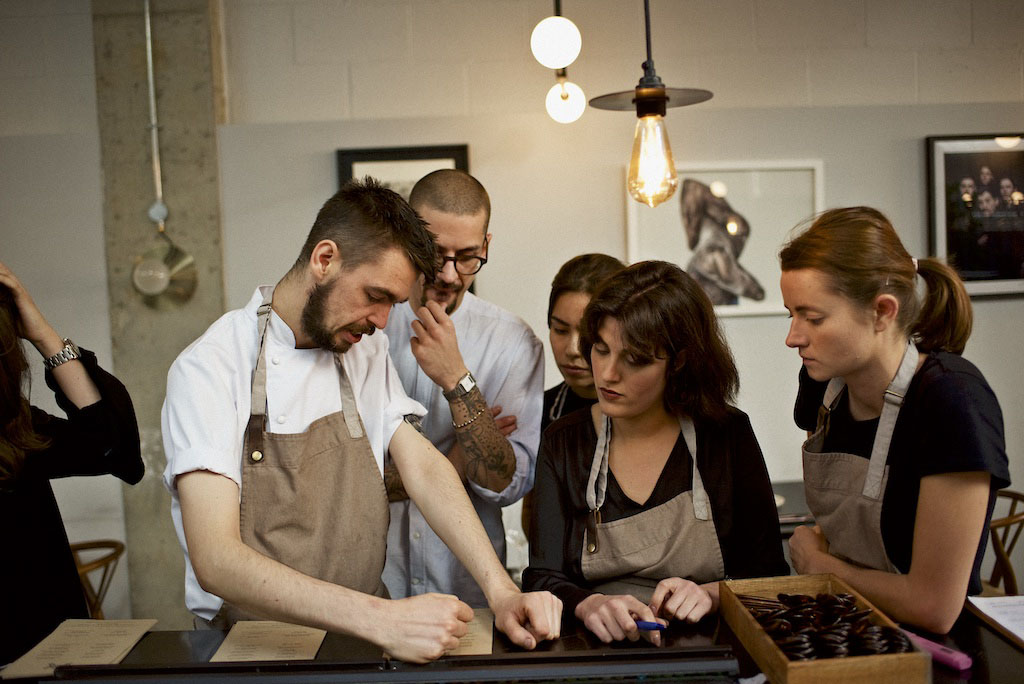 ---
---
---
---
All images and video above ©2019 Andy Smith. All rights reserved.
More About Andy Smith
I left school at 16 to play golf but wasn't as good as I thought. In 1998 I got a job packing boxes at a reprographics company where I was later responsible for pre-press proofing, then promoted to Artworker. In 2002 I travelled for a few years and became interested in photographing people and the places I visited. I'm originally from Yorkshire and now based in East London. As well as working on personal projects I photograph people for design, advertising and brand agencies and directly for clients and charities, in the UK and overseas.