Cabin Fever
Reach out to the people feeling the most isolated in your life
---
by Jason Lindsey on March 23, 2020
---
This series is titled Cabin Fever. I created it a few years ago when I felt locked down by winter. It has taken on new meaning today. The initial idea was about my complicated feeling in March. I actually love winter, and I love spring, but the in-between month of March is hard. It is grey, wet, and muddy. The feeling of isolation and being stuck inside came to the forefront of my deepest emotions. I decided I wanted to explore the idea of grayness and separation. I cast models with white or grey hair, had the stylist work in a monochromatic palette, and found windows to match. Tapping into my empathy and deeply feeling the emotions of others isolation way was my guiding force.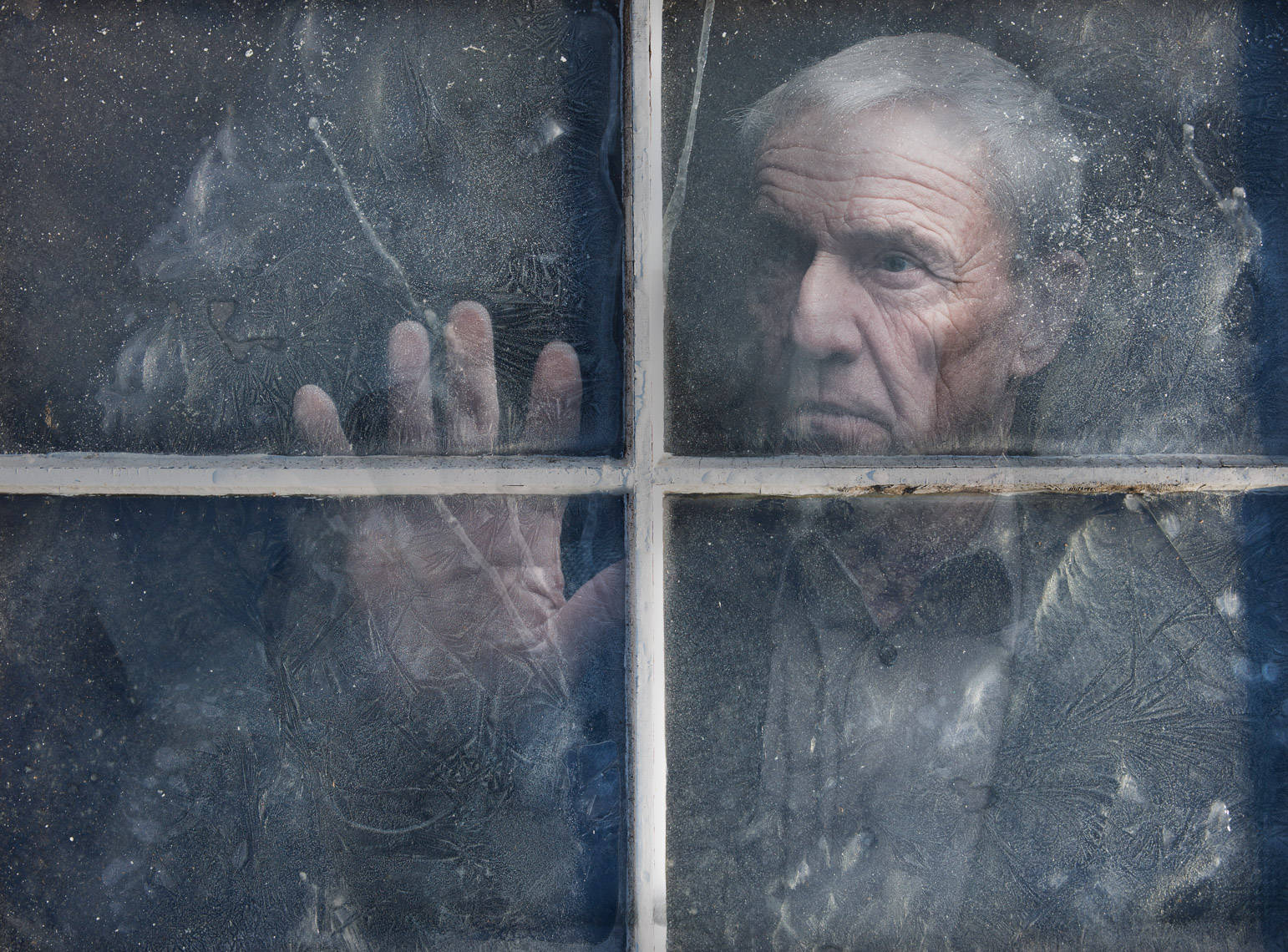 The Cabin Fever project has taken on a deeper meaning today. Many of us are certainly feeling isolated today. I am lucky to be with my wife and son in these times, but many are not so fortunate. Our friends, family, and neighbors that are separated from everyone right now are feeling even more isolated.
I hope these images tap into your sense of empathy and inspire you to reach out to the people feeling the most isolated in your life. Now is a time for all of us to do our part and help others.
---
---
---
---
---
---
★ Follow Jason Lindsey on Instagram ★
©2020 Jason Lindsey. All rights reserved.
More About Jason Lindsey
I grew up surrounded by people best described as "salt of the earth." As a kid in that kind of environment, you learn pretty quickly to be creative and resourceful. Simply put, I will do whatever it takes to get the shot, because I do not know another way. Authenticity is part of who I am at the core. I consider myself a story-teller and use my experience to create honest stories documenting real moments and true emotions. I love shooting in water up to my neck, swimming with sharks, and laying in the mud; but I also clean up pretty nice when I'm shooting in homes and offices! I'm up for anything with an amazing team of people working by my side. There is no better way to live! I am honored to have been selected by Archive Magazine as one of the 200 Best Ad Photographers worldwide for 2018/2019 and 2020/2021.