An Art Producer's Guide to a Great Portfolio That's Built to Get Results
---
by Mara Serdans on May 19, 2015
---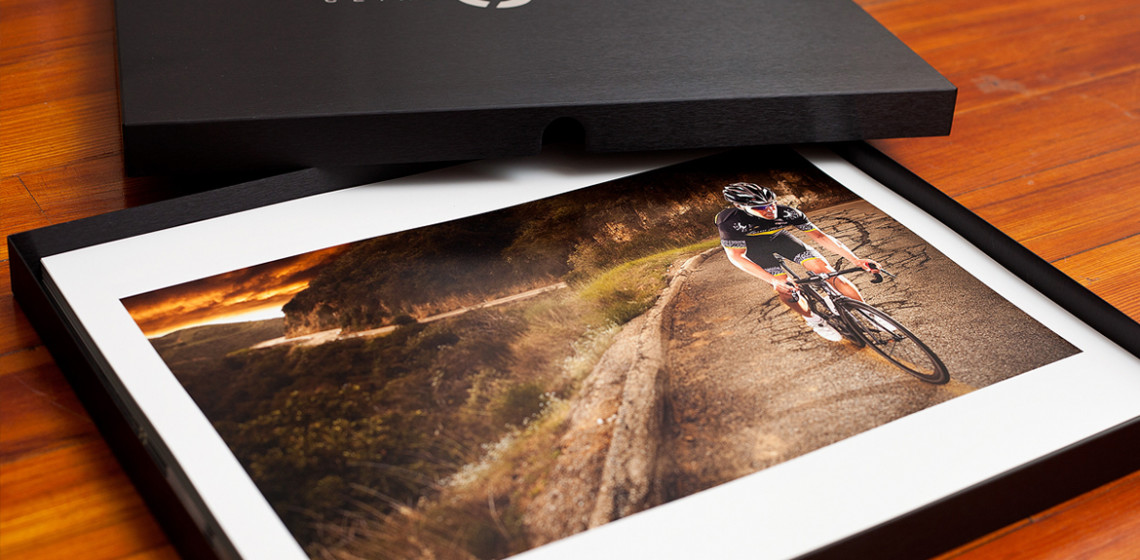 As an art producer, I've seen my share of portfolios, good and bad. A while back I even wrote a post questioning whether or not printed portfolios are obsolete. I still believe they're necessary, especially if you're a newbie. So if you want to knock my socks off and make a career as a photographer, here are the top 5 things you need to consider when building your book.
An Eye for Editing
Keep the design of your portfolio simple and clean. If you question an image, it doesn't belong in your portfolio. Don't include multiple images from the same shoot unless they create a story and then you should only have 3 max. Have someone look at your book to keep you honest. Is it consistent with the overall body of your work? Is it technically sound? If not, take it out. Even it it's your favorite image.
---
Strong POV
Your book should tell me what you love to photograph and how you intend to capture and convey that passion. How do you separate yourself from the herd? Figure it out because your unique voice is what long-term photo careers are made of.
---
Great Bone Structure
Take plenty of time to choose your book cover and the paper you use to print your images; make sure it reflects you and your brand. I've seen plenty of books with paper that makes the images fall flat. Consider the size and format of your book. Pick something that will last because it's going to take a beating. And yes, I still think you need at least one printed portfolio aside from your trusty iPad. While iPads can be handy when it comes to quick reviews, most art producers would agree that nothing beats the tactile feel of pages.
---
It's All in the Details
Enlist an A-team of stylists. If you're going to shoot fashion, you can't pick through your sister's closet for wardrobe options unless she has the closet of Carrie Bradshaw. Same goes for props. You might be able to rummage through your garage to find a couple gems but what you really need is a prop stylist who can find the perfect mid-century modern coffee table. Trust me. Art producers and photo editors will notice when you miss these details.
---
Keep it Fresh
Some photographers think I don't notice when their book hasn't been updated in a long time. But I do. I notice when an image looks dated. There is no reason for you to keep these images in your book unless you're creating a retrospective of your life's work. Even if you're new to the business and don't have a lot of clients, update your work with test shoots. It tells me that you're shooting and challenging yourself.
Keep these 5 points in mind and you'll be on the fast track to success. Would you agree? I would love to hear your comments.
If you're interested in seeing another good example of a what I think is a well presented portfolio, have a look at Chris Crisman's recent video showcasing one of his recent books.
More About Mara Serdans
Hi there! I'm an artist, art/content producer and creative consultant based in Los Angeles with more than 15 years of experience working in advertising and publishing. My love for beautiful imagery and art runs deep thanks to having grown up in Rochester, NY - the hometown of Eastman Kodak. From a young age, I was always interested in cameras and rifling through my parent's stacks of National Geographic Magazine.
Since then, I've taken that passion and produced content for a wide range of clients including YouTube, Subaru, Honda, Intel, Volkswagen, Infiniti/Nissan, Mazda, Dr Pepper, Taco Bell, Pizza Hut, Anthem, Uber, PlayStation, HTC and Angel Soft. Prior to my career in advertising, I worked in the photo department at Essence Magazine in NYC where I produced shoots for the center of the book, music/culture, fashion, beauty, and food/living sections of the Magazine. Before I transitioned into photo editing, I began my professional career in public relations and wrote press releases, developed PR plans and secured attention from top-tier media outlets such as The Wall Street Journal and NY Times for various renowned high-tech companies.
Photo credits: The top two images are by photographer Clint Davis (used with permission).