Art in Embassies
Commissioned Art for the US Embassy in Niger
---
by Max Hirshfeld on March 14, 2019
---
Envisioned by MoMA in 1953 — and formalized by President Kennedy — Art in Embassies commissions and places art in US Embassies around the globe. For the new soon-to-open embassy in Niger, I was tasked with photographing over forty students and administrators from two universities: Abdou Moumouni University in Niamey, Niger's capital and Western Carolina University in Cullowhee, North Carolina.
Additionally, each subject was asked to bring in a small object that represents something important in their lives: a piece of jewelry, a book, or an object representing family history. These objects were scanned on site by the WCU team that was commissioned to conceptualize the plans for the installation. The portraits and the scanned objects will be hung in the main public space when the new embassy opens in late 2019.
I chose to travel and work without an assistant (three graduate students from WCU were part of the team so I knew I had extra hands on set) so I expected challenges. However, I knew that if I followed my plan — three custom backdrops shipped from Serbia, portable strobes, and a small DSLR kit — that I could handle most situations. Additionally, I generally pre-plan my lighting scheme with the caveat that reality can and will intrude on the best-laid plans…so I know to be prepared. I wouldn't be able to rent gear in the poorest country on the planet, so instead relied on a couple of back-up lighting modifiers that could travel easy.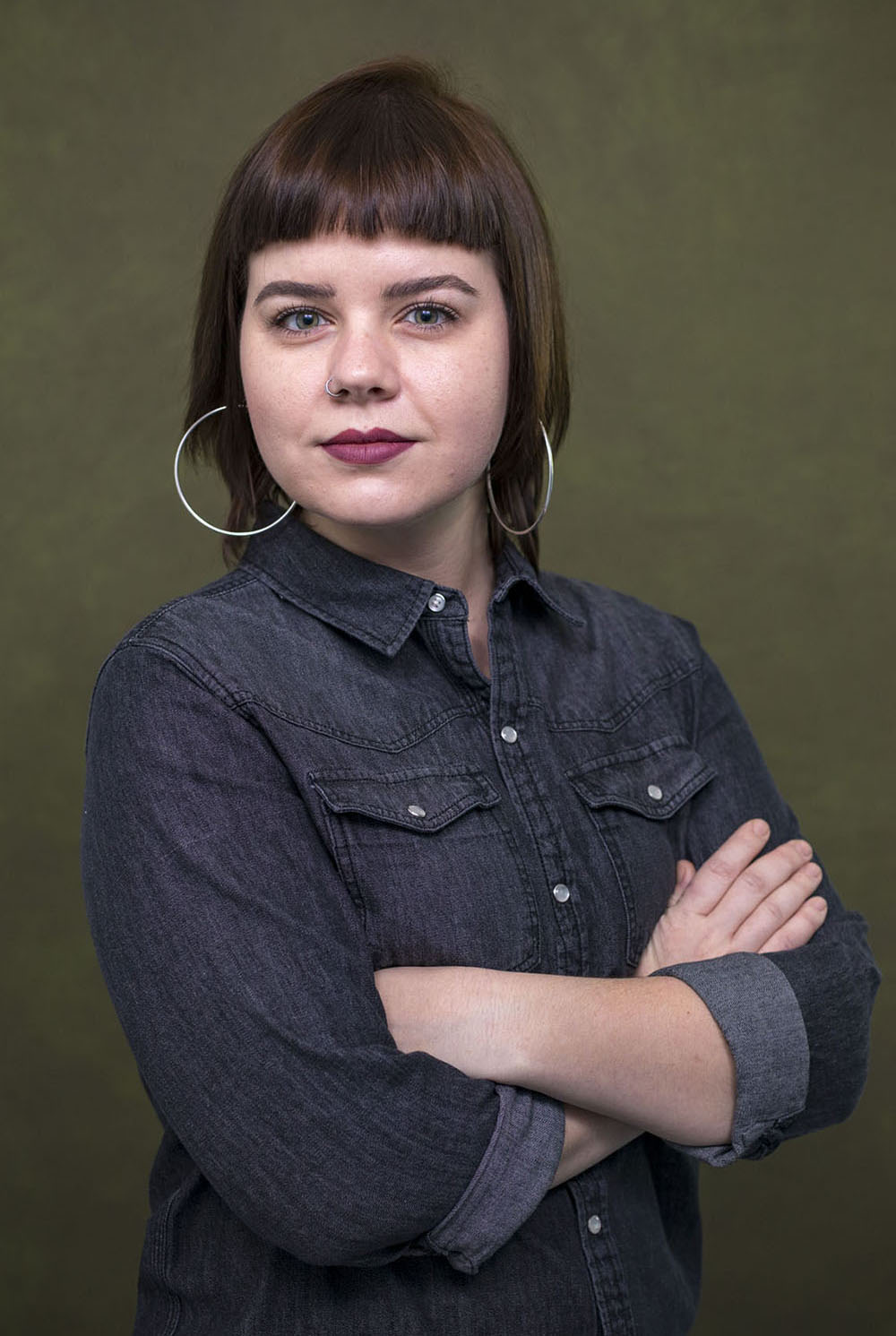 But my initial idea to use a portable beauty dish quickly proved problematic. First, too far away the light became a point source, and secondly, not taking into account that the intense heat of un-air-conditioned Niger would create ugly reflections on some really shiny dark skin meant I had to scramble.
Our small team had wanted to wander in one of the open-air markets in Niamey (basically, teaming slums with dirt roads and people living just on the edge) but our State Department minders warned against it. Yet now there was little choice. I just wanted a simple piece of white cloth, maybe the size of a sheet for a single bed, that I could hang from the ceiling and aim light through. So with our embassy contact close by, we plunged into one of the markets to find a fabric store. Five minutes in and five dollars later I had what I wanted, AND got a glimpse of the micro-economy that fuels the most remarkable place I have ever visited.
Necessity is indeed the mother of invention!
All images above ©2019 Max Hirshfeld. All rights reserved.
More About Max Hirshfeld
I grew up in a house full of books and music to parents who survived Auschwitz and settled in small town Alabama. My father, a child prodigy who played with The Warsaw Philharmonic at the age of nine, pushed me to explore the arts with a curiosity born from generations of intellectual and artistic pursuits. After five years as a staff photographer with The Smithsonian and a career-altering week at The University of Missouri photojournalism workshop in 1978, I opened a studio in Washington shooting for advertising, design and editorial clients.
In 1993, I accompanied my mother on her first return to Poland in forty-six years and photographed her attempt at closure. This rare gift gave me a fresh appreciation for the power of photography and added a new dimension to my work: respect for the great traditions of documentary photography wedded to a love of humanity. Years of practice in the analog world is now meshed with a loving embrace of digital technologies and keeps me thrilled to be still shooting.