A Few Days at the Rose Bowl Aquatics Center
A study in grace, confidence, and concentration.
---
by Kremer / Johnson on Nov. 11, 2020
---
With very little work on there, we started looking for our next personal project by going to locations that we had no interest in. We wanted to try something new. We randomly chose to visit the Rose Bowl Aquatics Center. After watching divers of all ages and skill levels ranging from beginner to Olympic hopefuls, we fell in love with the solitude of the facility as well as the quiet determination of each and every diver. We decided to ask for permission to photograph the divers and the coaching staff was quick to allow us carte blanche. The Pasadena clouds, eager divers, and supportive coaching staff made it easy to capture the often elegant and sometimes quirky moments that occur in the blink of an eye. We chose a Phase One medium-format camera at 1/2000 of a second. It allowed us to use a mixture of ambient light and high powered strobes to craft the light. The strobes were mounted on stands as high as 21'.
Some of the dives happen so quickly that our eyes and brain couldn't fully understand what we witnessed. The pointed toes, straight legs, and perfectly arched backs combined to create aggregate movements that looked fluid, purposeful, and graceful. When viewing these photos for the first time, we found that capturing individual parts of the dive can be as visually impressive as seeing the whole dive. (I honestly have no idea what happened before and after some of the moments that we captured at 1/2,000 of a second.)
For us, the most exciting part of the process was hearing the coaching staff tell us how much they love the images.
A big thank you to Jeff Whitlock for being a wonderful retouching partner on this project and Patrick Ryland for being the wealth of technical knowledge that we needed.
On to the next project...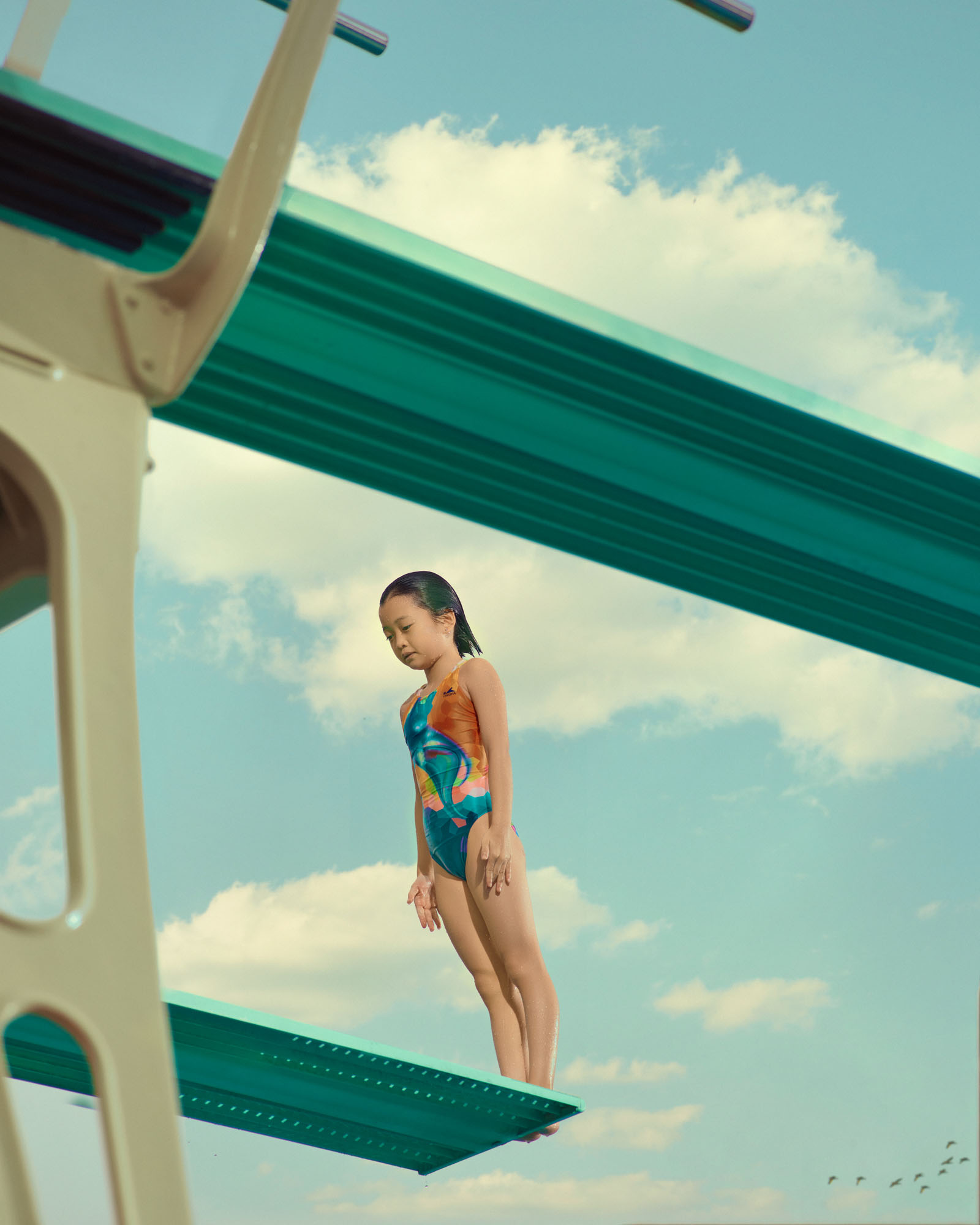 ★ Follow Kremer / Johnson on Instagram ★
©2020 Kremer / Johnson. All rights reserved.
More About Kremer / Johnson
Character-based portraits and narrative-driven scenes are our thing. Sometimes quirky, sometimes serious, occasionally scripted, and often just REAL - we specialize in capturing authentic moments in even the most manufactured of settings.
Large & complex productions are where we thrive, though we enjoy kicking back in simpler settings as well.
True collaborators at heart, we formed Kremer/Johnson to explore our combined creative vision. We share in all duties from ideation & pre-production through shooting & post. Together we create images for editorial, corporate, and advertising clients nationwide.